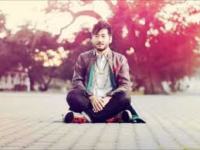 Kishi Bashi w/ Tall Tall Trees
Dinner Delivery 5:30pm-10:30pm daily
August 5, 2012 8:00 pm
- 11:00 pm
Add to Cal
//=$other_events?>
Time: 8:00pm Day: Sunday Ages: 18+ Ages Price: $8
This Event Has Ended
Kishi Bashi is K Ishibashi's self-recorded and self-produced project. K is a founding member of Jupiter One, as well as a touring member of of Montreal and Regina Spektor.

Kishi Bashi is the pseudonym of singer, multi-instrumentalist, and songwriter K Ishibashi (born November 4, 1975). Born in Seattle, Washington, but growing up predominantly on the east coast, Ishibashi has recorded with and toured internationally as a violinist with such diverse artists such as Regina Spektor, Sondre Lerche, and most recently, the Athens, Georgia based indie rock group of Montreal, of which he is currently a member. Ishibashi is also the singer and founding member of the New York synth rock outfit, Jupiter One. In 2011, he started to record and perform as a solo artist, opening for Sondre Lerche,[1] Alexi Murdoch, and of Montreal. He will support of Montreal on their upcoming spring 2012 tour [2]. Ishibashi has a side project called Cop Gravy, he plans on releasing his first EP under this moniker on the Joyful Noise label in late 2012, it has the tentative title "I Lost My Wrestling Match To Davey Pierce On The Big Black Bus".

Tall Tall Trees is:
Mike Savino (vocals, banjo, guitar)
Kyle Sanna (guitar, keyboard, vocals)
Benjamin Campbell (bass)
Mathias Kunzli (drums, percussion, vocals)


Tall Tall Trees, formed in 2008, is the musical project of multi-instrumentalist/songwriter Mike Savino. Often performing on a home-rigged electric banjo sent through an array of pedals and loopers, Savino along with longtime collaborators Mathias Künzli (drums), Kyle Sanna (guitar, keyboard), and Benjamin Campbell (bass) create music that is a blend of folk and rock with the occasional foray into psychedelia.

Moment, the band's sophomore album, made possible by a highly successful Kickstarter campaign, was released February 2012 via the band's own Good Neighbor Records. The album has been called "an LP of majestic sonic qualities" by Groopease and showcases their evolution from a quirky bluegrass-leaning side project into a fully formed indie-rock band. Recorded by Matthew Cullen (My Morning Jacket, Ray LaMontagne) at Dreamland Studios (Fleet Foxes, Delta Spirit) outside of Woodstock, NY, and mixed by Bill Moriarty (Dr. Dog, Man Man), moment finds the band crafting a rich textured sound to support the more complex themes dealt with in this set of nine songs. Inspired by a group camping trip into the Alaskan wilderness, moment tells the story of a man yearning for escape and connection with nature. Listen Before You Buy called it a "beautiful and compelling album", drawing references to Wilco and Brian Eno.

Tall Tall Trees' self-titled debut was released in 2009. Jezebel Music dubbed it "a perfect storm of catchy songwriting, spot on performances, and crisp, inventive production." The record became a mainstay on college radio charts for several months despite the band's lack of promotional funding. According to College Music Journal , "it's impossible not to smile at their pop-driven folk songs" earning the band official showcases at the CMJ Music Marathon three years in a row.

Songs like "Heart Says Go" and "Bubble Gum" have found their way onto television shows like Teen Mom, American Pickers, and Two and a Half Men and have earned the band a loyal cult following for their eclectic brand on indie folk-rock.